With lots of summer days and plenty of sunshine, Florida is indeed the US' tropical getaway. While the numerous theme park attractions and gorgeous coastline beaches are enough to distract anyone visiting Florida, it's still important to try out the lovely cuisines and delicacies that Florida offers. If this is your first time visiting the sunshine state, you will enjoy a unique dining experience here. In this post, we have listed some of the best foods to try out in Florida without spending so much.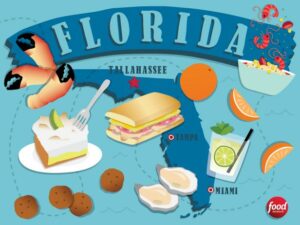 #1. Dole Whip
If you are planning to visit the Walt Disney World area when you arrive in Florida, adding a Dole Pineapple Whip to your menu will make your stay enjoyable. While there are lots of places selling this beloved frozen pineapple treat, the best place to grab the authentic version is Disney park. This delightful dessert is usually served as a float or in a cup. As far as the menu list is concerned in the Walk Display area, nothing beat this creamy Dole Pineapple Whip.
#2. Key Lime Pie
Your visit to the Sunshine State will not be complete if you return back to base without having a taste of key lime pie for dessert. Originating from the Florida Keys, this tart-but-sweet treat is made of egg yolks, fresh limes, and condensed milk. The most authentic version of this popular food is sold in local restaurants. Please know that the authentic version comes in yellow and not green color as portrayed by some vendors.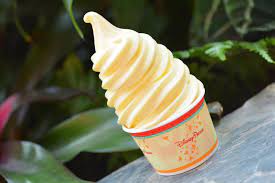 #3. Stone Crabs
Another delicious and spicy food that you can try out when you are in Florida is Stone crabs. Stone crabs are very popular across the selling, selling at an affordable rate in beaches and other attraction centers. The state government understands the need to preserve the population of these creatures and that's why they enacted strict regulations to ensure that only the claws are consumed. In fact, wildlife experts have advocated the need for consumers to only remove one claw per crab and set the crag free for further regeneration. The regeneration makes farmers harvest more claws in the future. Stone crabs are usually served cold tangy mustard sauce. So, if you're visiting Florida on a hot summer day, you can walk into a restaurant to grab a bite of this delicious meat.
#4. Cuban Sandwich
There's nothing as exciting as tasting local foods in the location you are traveling to. Cuban Sandwich has gained dominance in Southern Florida as the most loved sandwich, and Floridians can attest to it. The origin of the Cuban Sandwich can be traced back to the 1900s when Cuban ex-pats brought a variation of the classic sandwich to Florida. Till today, the Cuban Sandwich remains a signature dish in most restaurants offering it for sale. As a visitor in Florida, once you grab a bite of a Cuban Sandwich, you'd be hooked to it for life. You can even pair this warm, crispy Cuban Sandwich with ham, roasted pork, and pickles, Swiss cheese. In fact, it's impossible to resist the combination of thick Cuban bread and this sandwich.
#5. Citrus
There's no way you would be in Florida and not taste a member of the citrus family to rejuvenate your body and soul. Florida is home to grapefruits, oranges, tangelos, and tangerines. Compared to other states in the US, the sunshine state boasts of flavorful and juicy citrus that isused in dishes. You walk into any of the fruit markets in the state to buy citrus. You can combine them with cocktails at night or pair them with fresh seafood to relax at your favorite fun spot.