Are you looking for fun things to do alone in Las Vegas, then keep reading! Las Vegas is home to some of the most notable casinos, hotels, resorts, and landmarks. While the city is also notable for partying, there are lots of things to do in Las Vegas. From exploring crazy museums, observation decks to ziplining and relaxing spa days – Las Vegas has something fun for everyone regardless of your budget.
In this post, we have put together the top things you can do alone in Las Vegas. We included mid-range activities, a mix of free things, and a few high-end and luxury suggestions in case you gamble and win big!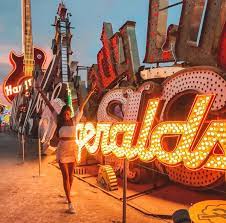 So, let's dive in.
Watch Bellagio Fountains
One of the fun things to do alone in Las Vegas is to watch Bellagio Fountains. Watching Bellagio Fountains is an easy thing to do especially when you travel solo. Simply rock up, look for a comfortable spot to relax, and wait for the fountains to start, while overlooking the lake.
If you are interested in a more impressive show, we recommend going to the Bellagio Fountains during the evening times. But if you prefer smaller crowds, then go there during the day time. Either way, you will enjoy a memorable experience at this attraction center.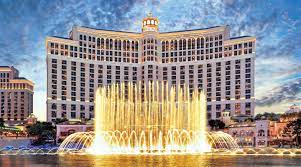 Take a Bus Tour
Taking a bus tour to become familiar with the city is another fun thing to do alone in Las Vegas. While this might sound a bit touristy, you will actually get to know first-hand the important landmarks in Las Vegas, and you will get information and commentary along the way. Make sure you book tickets ahead, so you have plenty of time to prepare for the bus tour.
Visit the Neon Museum
Located in downtown Las Vegas, the Neon Museum is a fun attraction place for tourists and people of all ages. The place is unique, fascinating, and consists of vintage neon signs. Make sure you go with at least a high-definition camera so you can take clear pictures of yourself as you explore the museum.
Learn to gamble
This may sound a little bit off for non-gamblers, but for visitors to Las Vegas that are gamblers, gambling is a sure way to hit a jackpot. It's one of the fun things you can do alone in Las Vegas. If you're not a professional gambler, head to quiet tables during the quieter hours of the casino and learn how to gamble. You never can tell; you may be the next jackpot winner.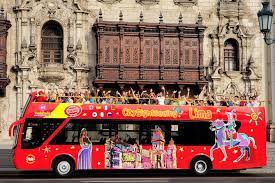 Professional gamblers can use the opportunity to learn the table games that they have always desired to play. It's a good way to pass time. Las Vegas casinos offer some kind of lesson for those willing to learn, so it's a great way to stay entertained.
Check out The Venetian Hotel
Up next is to check out the Venetian Hotel. This is an iconic hotel in the city; in fact, the canals and gondola in this hotel are out of this world. You can stroll down to Venetian Hotel if you are within the neighborhood, get a comfortable spot to relax, and grab a chilled bottle of beer, while overlooking the grand canal.
Go on The High Roller
Another idea that quickly comes to mind whenever people think of visiting Las Vegas is to explore the High Roller. The High Roller is a big ferris wheel that gives visitors the opportunity to enjoy great views of the city. If you want to view Las Vegas from the sky, then you should take a spot on the High Roller.
Can you have fun alone in Las Vegas?
Of course, you can have fun alone in Las Vegas. Las Vegas is a great place for tourists and solo travelers, with an exhaustive list of things to do. Many of the restaurants and hotels have bar seating, which is great for solo travelers. Hopefully, the list of fun things to do alone in Las Vegas that we shared above has given you a lot of ideas.