Whether you are going on vacation or you just want to travel across the globe, using a thoughtfully design carry-on backpack can help you stay organised and comfortable. The best carry-on travel backpacks should have enough capacity to stash your belongings, carry-on compatibility for air travel, as well as organizational layouts and preferences on storage.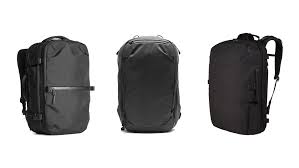 Choosing the perfect travel backpack for your adventure can be a challenge if you don't know where or how to get started. There are hundreds of brands and models out there with varying degrees of price, durability, and layouts. To give you a heads-up, we have reviewed the top 4 carry-on travel backpacks so that you can choose one that works best for you.
4 Best Carry-on Travel Backpacks
#1. Cotopaxi Allpa 35L
The Cotopaxi Allpa 35L made it to the top of the top for a number of reasons. It features highly adjustable straps and an easy-to-pack clamshell design, which makes it a great travel backpack for anyone vacating in 2023. No matter where you keep or stow this bag, it has handles on all four sides for easy grabbing.
This travel backpack also comes with a stowable rain cover, which makes it great during rainfall. The full wraparound zippers makes it easy for you to retrieve you items while you are on the move.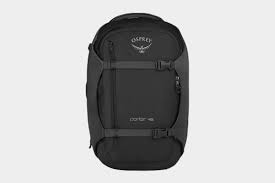 What we like: This travel backpack is very tough, has fun styling, and can help you organize your things.
What we don't: It doesn't have a water bottle storage, load lifters, and exterior compression straps.
#2. Peak Design Travel Backpack
Peak Design Travel Backpack is a great carry-on travel backpack that looks relatively unassuming from the outside. The interior will shock you when you go closer. It is equipped with travel-ready features, including the expandable design, which lets you alternate between different litres. It has access to the top, front, side, and rear for easy item retrieval. Another excellent feature that this travel backpack comes with is the storage. The storage has a divisible main compartment, padded laptop and tablet sleeves, multiple interior pockets, as well as large and stretchy dual side pockets. What's more? Peak Design Travel Backpack is wrapped up in a durable and streamlined nylon canvas shell.
What we like: Thoughtful feature set, expandable design, easy to access.
What we don't: The bag is a little heavier, expensive, and too techy for some travelers.
#3. Osprey Porter 46
Osprey is a trustworthy and reputable firm as far as the backpacking market is concerned, and the Osprey Porter 46 confirms this assertion. The brand is known for combining carry-on-friendly build and impressive carrying comfort to give travelers a memorable travel experience. From the outside, you get a well-cushioned shoulder, hipbelt straps, and a solid framesheet that comply with Osprey's backpacking designs. The Osprey Porter 46 comes with a handy compression system to help you cinch your items down. There are lockable zippers for the laptop sleeve and main compartment. The story is also similar with the inside of the bag. The inside is equipped with ample pockets as f varying sizes, padded sidewalls, and compressions traps to keep things in place.
What we like: Purpose-built for advantire travel, generous storage, and practical.
What we don't: There's no option for women user.
#4. Topo Designs Global Travel Bag 30L
Topo Designs Global Travel Bag 30L is another great carry-on travel backpack for today's travelers. This travel backpack comes with generous number of pokets and attachment points, several interior mesh pockets, ample zippered storage inside and out, expandable side water bottle pockets to store your water bottles. It is well-equipped for rough use and comes with 1,680-denier ballistic nylon, which gives the backpack a nice look from the outside.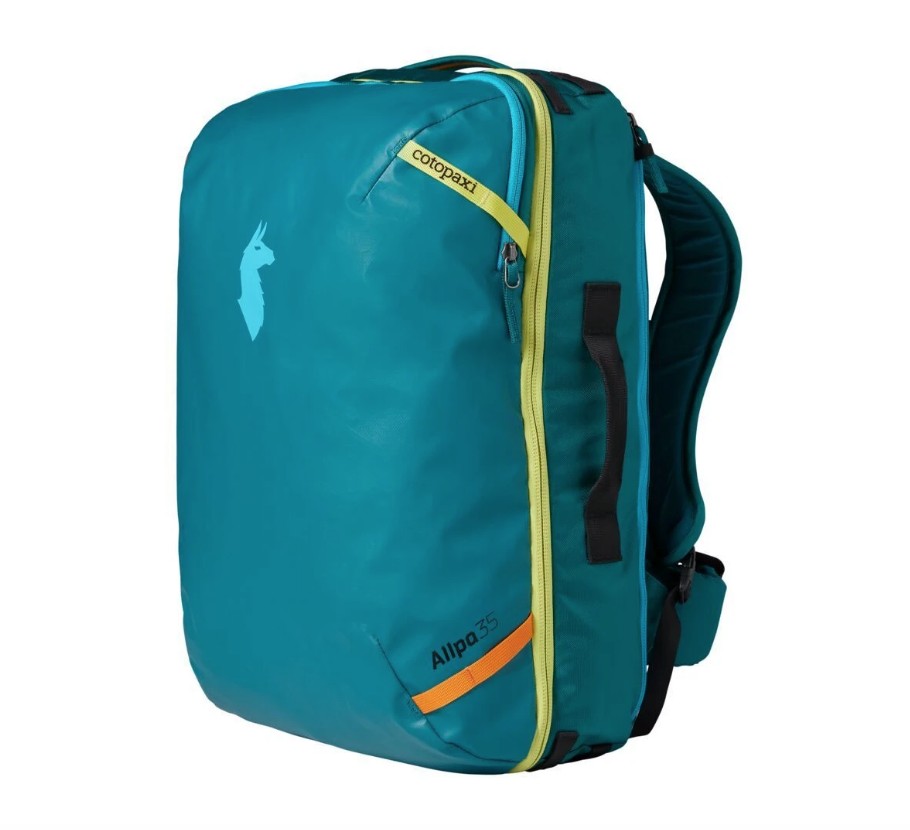 What we like: This model is stylist, durable, and seemingly limitless organization.
What we don't: The straps don't have sufficient cushion.
Final Thoughts
The carry-on travel backpacks that we reviewed above will make your travel smooth and help you keep things organized. So when next you hit the market to buy one in preparation for your travel, add any one of them to your shopping cart.