When you're traveling alone without your family, friends, or pets, there is a lot of stuff that you can do and a lot of adventurous excursions you can go on. Compared to a normal vacation, going on a trip solo gives you the opportunity to stay wherever you like and do whatever you like without worrying about being tethered to a group.
In this post, we will be looking at some of the best destinations that you can visit if you are looking to travel solo.
New Zealand
Source: Unsplash
For solo travelers, the main appeal that this travel destination offers is the large swathes of land that can be explored via trekking and hiking. Solo travelers can take out more time to spend in the wild – as compared to people who travel with their families.
In New Zealand, solo travelers can try tackling the Tongariro Alpine Crossing, Queenstown Hill, Roy's Peak Track, and a lot of other trails/national parks.
Another factor that makes New Zealand a good destination for solo travelers is the peaceful environment. The Global Peace Index ranks NZ as the second most peaceful country in the world, surpassed only by Iceland.
Opportunities for Solo Travelers:
Trekking
Hiking
Sailing
Diving
Cycling
Canoeing
Norway
Source: Unsplash
Rich in fjords and mountains, Norway is also a good destination if you're looking to go on your holiday travel solo. There are a lot of different outdoor activities that you can do in this country as well as spectacular sightseeing.
Among others, one of the popular sights that you can enjoy in Norway is the northern lights. If you want to view the dazzling phenomena of the sky lighting up with colors during the night, you can do it easily during the colder months in this Scandinavian country.
Opportunities for Solo Travel
Kayaking through the fjords
Hiking
Snowmobiling
Cycling
Visiting wildlife safaris
U.S.A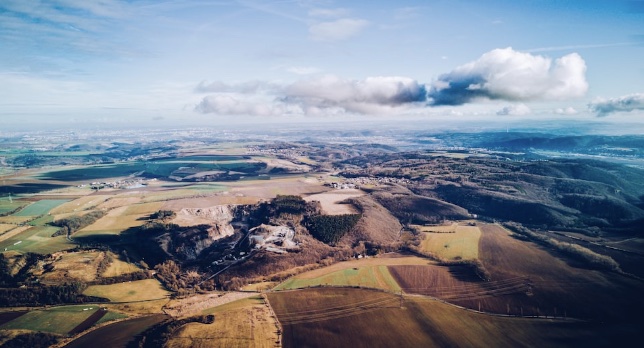 Source: Unsplash
Although we don't usually think of the United States as a tourist attraction, its wealth of natural scenery and landscape make it one of the best travel sites that you can visit if you're a solo adventurer. While known for its iconic skylines and skyscrapers, there are plenty of things that sole travelers can find to do here.
Here are some of the natural sites that you can visit in the USA:
Niagara Falls
Grand Canyon
Crater Lake
Yosemite National Park
Yellowstone National Park
Arches National Park
And the list goes on. We're listing some of these here to give you an idea of how diverse your adventure travel can be in the States.
Like the destinations mentioned above, you can find pretty much everything to do in the USA as well. The huge country falls on mountainous, desert, green, and coastal areas all at once.
Switzerland
There's probably no place better to quench your nature-loving thirst than Switzerland. Switzerland is a bit of an icon when it comes to dazzling natural sites. As a solo goer, you'll have plenty of time to do some exploring and fill up your travel itinerary at this destination.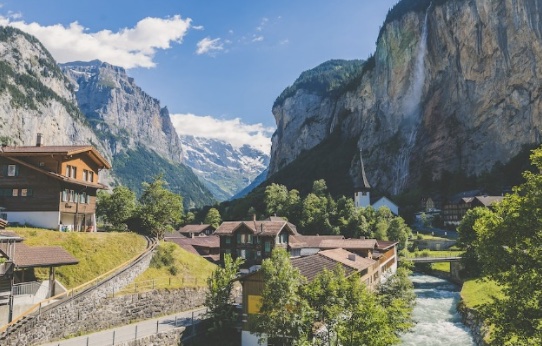 Source: Unsplash
Some of the places that you can visit when in Switzerland include:
The Alps
Lake Geneva
Eiger
Lake Lucerne
Lauterbrunnen Valley
Conclusion
And there you have it. Those were some of the destinations that you can visit if you're thinking of traveling solo. Traveling on your own means adventure, and you can find it in abundance if you opt for any of the destinations listed above.