April is a great time of the year to travel for good reasons. You might be looking to take advantage of the warm spring weather or experience nature's rejuvenation as everything begins to come back to life. Whatever it is, there are many destinations around the world that you can travel to in April.
The best thing about traveling in April is that at this time, it's usually a slow season in most places. So, you are likely to find better travel and accommodation deals. Plus, you are likely to find lesser crowds since it's not a peak season.
If you need some help deciding where to go on your next April vacation, we've got you covered.
3 Best Places to Travel This April
Japan
If you're a lover of nature and would love to see the famous Japanese cherry blossoms, then Japan is where you want to be this April. The early days of April is when the cherry blossom viewing season, known as hanami starts in Japan.
This is when friends and families assemble under blooming cherry blossoms in their various blue tarpaulins spread all the way from Hiroshima to Tokyo to celebrate the beauty of nature. The celebration usually starts in the day, featuring food, drinks, and music, and continues until the late hours of the night.
People come from all over the world to see the famous light pink cherry blossoms in all their beauty and perfection. Places like Hiroshima, Tokyo, Kyoto, and Osaka get many tourists during this time. So, if you're looking to avoid the crowd, you might be a little disappointed.
Besides, this is also a great time to see some Japanese waterfalls. Although Japan gets more rain during this time, it's still one of the best times to visit. Just ensure to pack a rain jacket or have an umbrella with you. However, places like Okinawa get lesser rain and are warmer at this time, with the beaches devoid of crowds.
The Maldives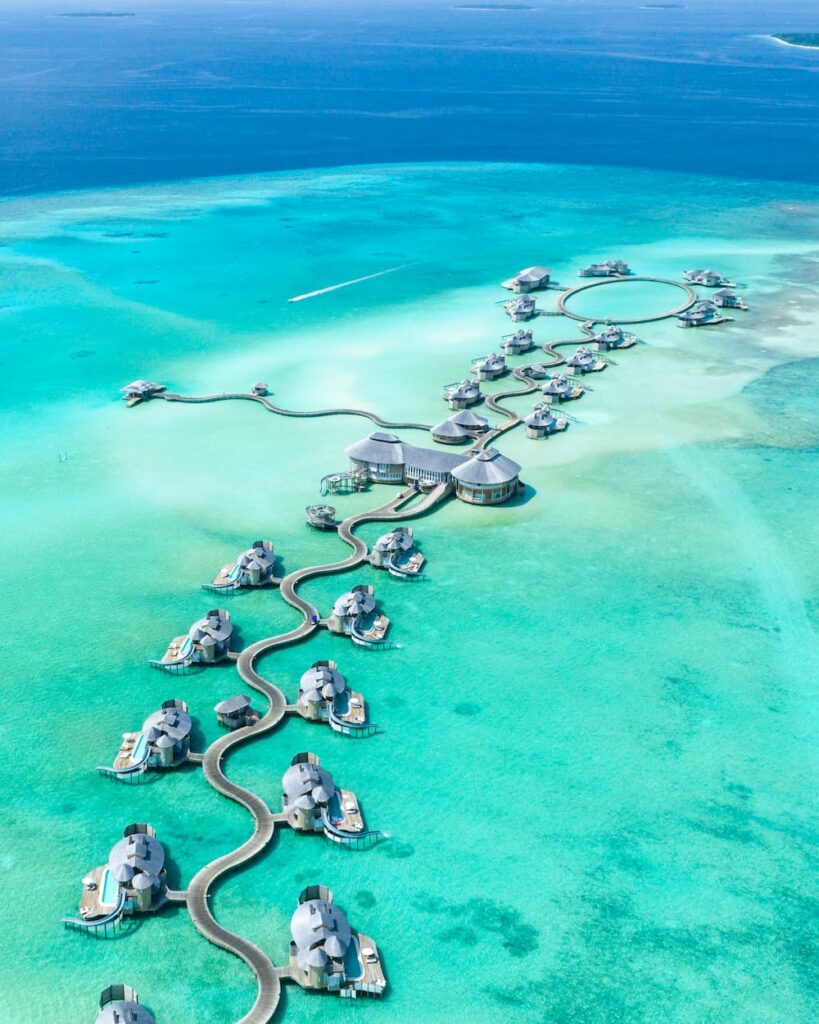 The Maldives is a place everyone must visit at least once in their lifetime. And this April is a perfect time to go there. The weather in the Maldives is hot in April with an average temperature of 29℃ during the day and 26℃ at nighttime. This means that there's little rain and warmth at night, and the weather is perfect for beach activities.
The water temperature gets as hot as 30℃ during this time, which is higher than the air temperature, but it is ideal for different kinds of watersports like swimming, diving, snorkeling, and more. This is good news if you're into such things.
There are many resorts to stay in in the Maldives ranging from affordable to luxurious with many recreational activities to engage in.
Sedona, Arizona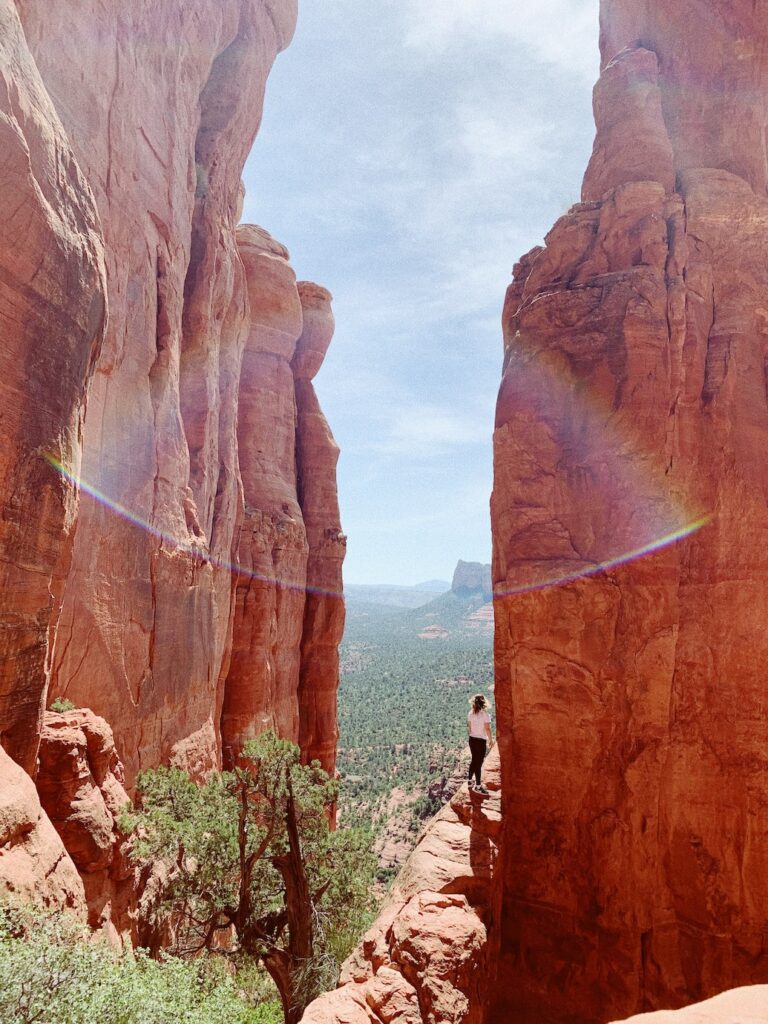 Another place to travel this April is Sedona, Arizona. The temperatures are mild and the skies are clear blue. It's a perfect time for many tourists to see all the incredible sights and engage in several outdoor activities such as golfing, biking, hiking, jeep tours, and so much more. The desert flowers are in full bloom around this time of year and are a sight for sore eyes.
Spring season is usually a busy time in Sedona as most tourists come to visit. So, ensure that you make all bookings and reservations as early as possible.
If you make it to Sedona this April, make sure you go to experience one of the famous energy vortexes before you leave. Popular ones you can visit are Cathedral Rock, Airport Mesa, Boynton Canyon Trail, and Bell Rock.