So, you successfully booked a trip and you'll be going away for a while. Maybe for a few days. Maybe for a week or two. And now, you're faced with the dreaded chore of packing your suitcase.
Maybe the problem is figuring out what to pack. Maybe you're worried you'll arrive at your destination to find your clothes rumpled. Or, maybe you don't want to occupy your hands with too much baggage and are thinking of how you can conveniently fit everything into single luggage.
Whatever challenges you're facing, these tips will help you to pack your suitcase more efficiently for travel.
Here's How to Pack a Suitcase Like a Pro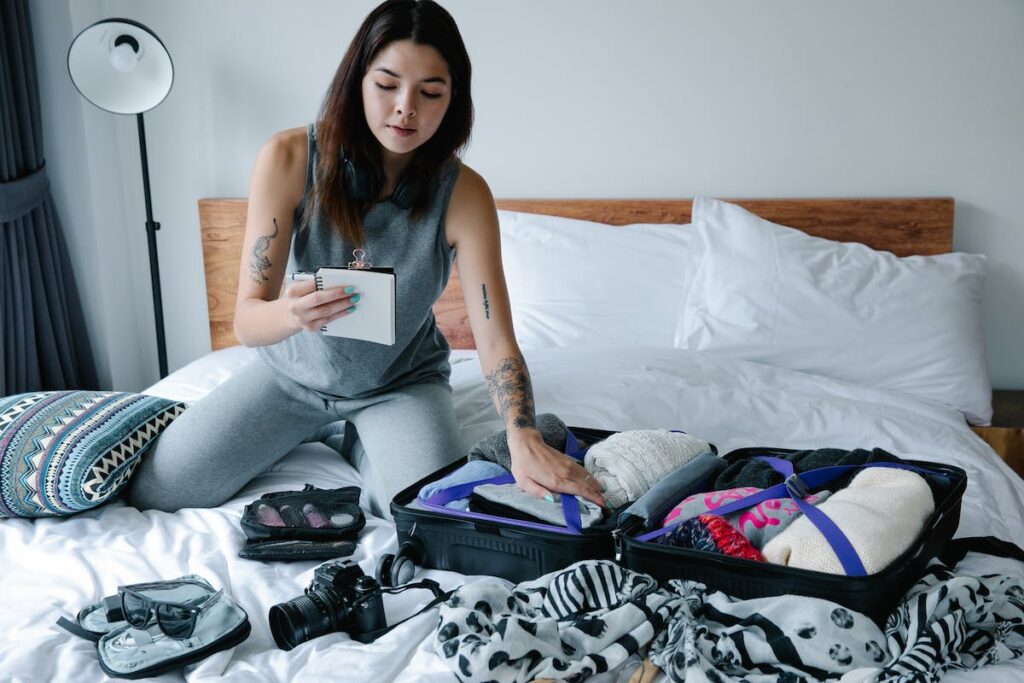 Tip 1: Get the Right Suitcase
Choosing the right suitcase depends on the duration of your trip. You want a suitcase that is large enough to fit all your belongings but small enough to travel conveniently with. You might want to consider a carry-on suitcase. They're easier to travel with and you can carry them on an airplane.
Tip 2: Start Packing Ahead of Your Trip
You shouldn't wait until the night before you are to leave for travel to start packing. There are good reasons why you shouldn't do this. For one, it makes packing overwhelming, especially if you're not sure what you'll need during your trip. Plus, you risk forgetting to pack important stuff.
The best thing is to start packing early enough. This gives you enough time to double-check and recheck whether you got everything you need. It also gives you enough time to organize your suitcase.
Tip 3: Combine Folding and Rolling Techniques
For a long time, there's been an argument about which method works best for maximizing space. Some say it's folding, others say it's rolling. The truth is both methods have their upsides and downsides.
While rolling your clothes prevents creases, this method isn't suitable for all types of clothes. Heavier clothes like sweaters and jeans tend to take up more space when rolled.
Your best option is to combine both methods to maximize space. Fold heavier clothes and lay them on the bottom of the suitcase and roll lighter clothes like t-shirts. You could also decide to put on heavier clothes when traveling so that there'll be enough space to pack other stuff.
Tip 4: Do Not Over Pack 
Everyone probably does this. We tend to have that one outfit or a couple of outfits that we pack every time we travel because, well, "you never know". And each time, we end up not using them. But we never learn and we keep repeating the same mistakes.
This time, by all means, resist the urge to pack any unnecessary items. Only things you're sure you need should go into your suitcase. Make sure you pack flexible outfits that go with each other.
You want to make sure that there's room in your suitcase for any souvenir you want to bring back from your trip.
Tip 5: Don't Overlook Any Extra Space
You want to make sure every nook and cranny in your suitcase counts. Make sure you stuff underwear, socks, and other small wears into the corners and other small spaces in your luggage. You can even stuff items into your shoes like chargers.
Tip 6: Use Packing Cubes
Packing cubes are a great way to have you packing your suitcase like a pro. With packing cubes, you're able to fit more stuff into your bag. They also keep your clothes free of wrinkles and make your suitcase more organized.
You can use one packing cube for shirts, another for pants, and another for shoes. How you use them is up to you.