If you are looking for the cheapest way to buy flight tickets to any given destination, then you are in the right place. We have all experienced the cumbersome nature of repeatedly searching for the cheapest possible flights to our destination. With continually fluctuating prices and endless search engines, it can be tiring and overwhelming to get frugal flight booking.
In this article, you will learn the various ways that will help you book cheap flight tickets. The tips we shared in this article will also save you money, time, and most importantly frustration when booking a flight for your next travel destination. Let's go!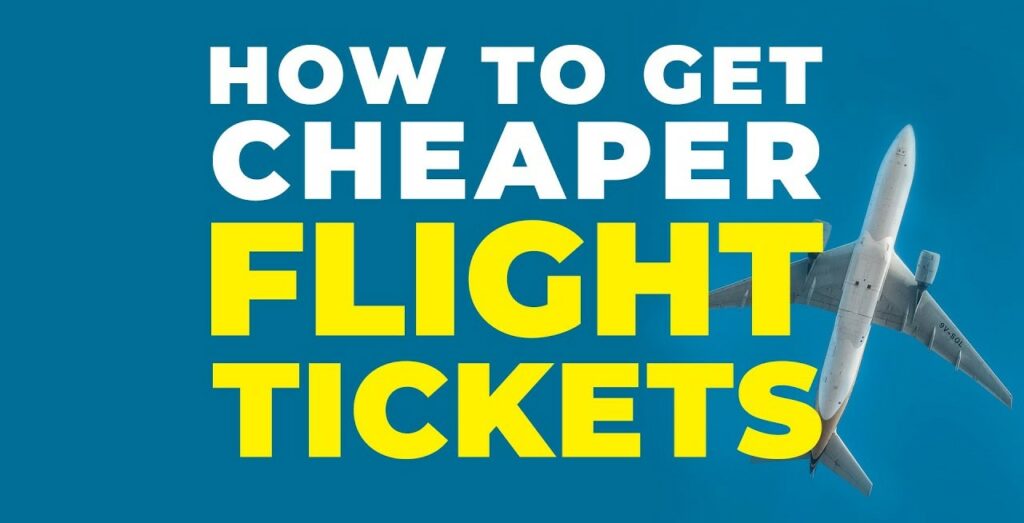 Use The Best Flight Search Engines
One of the best ways to buy cheap flight tickets to your travel destination is to use a reliable and trusted flight search engine. Most of the search engines usually list inflated flight prices to enable them to take a commission from the airline. So, it is imperative that you familiarize yourself with flight search engines to enable you to pin-point the ones that offer the best flight prices to your travel destination.
We recommend the follow flight search engines for a great deal:
Skyscanner
Going
Skiplagged
Airfarewatchdog
Kiwi.com
Before accessing any of these flight search engines to search for cheap flight tickets, keep in mind that there is no single flight search engine that is consistently perfect. Therefore, you may need to combine them so that you don't miss out on anything.
Identify The Cheapest Day To Fly
This is another great way to save money on flight tickets to your travel destination. While there have been a lot of theories in the travel industry regarding getting the best deals on a Tuesday, we would like to put the record straight. The reality is that there is no truth on which day is the cheapest to fly. Instead of relying on specific days to book your flight, your best bet is to take a look at flight prices for a whole month and then take note of the days that the flight price is a bit cheaper for your route.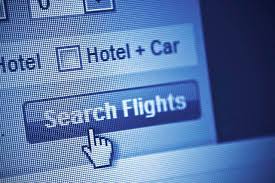 Here's how to do that:search
Use a reliable flight search engine like Skyscanner. Launch the site using your preferred browser and enter the proposed travel date and arrival city.
Select "one-way" first even if you plan to book a round trip.
Select "Whole month" and then "Cheapest Month"  and Click on the search button.
Wait for a few seconds for the search results to pop up.
Glance through the results to identify the cheapest day to fly. Once you have identified the cheapest day to fly, repeat the steps above for your return ticket. Aside from Skyscanner, you can also use Google Flights and Kiwi.com, as both of them work similarly to the former.
Fly For Free With Points
One way to book a flight to your travel destination without paying a dime is to book with points. Don't fret if you don't have any point in your collection right now. You can sign up for a travel reward credit card to begin your journey. You never can tell, you will soon reach your minimum spend, which may earn you major points for flight booking.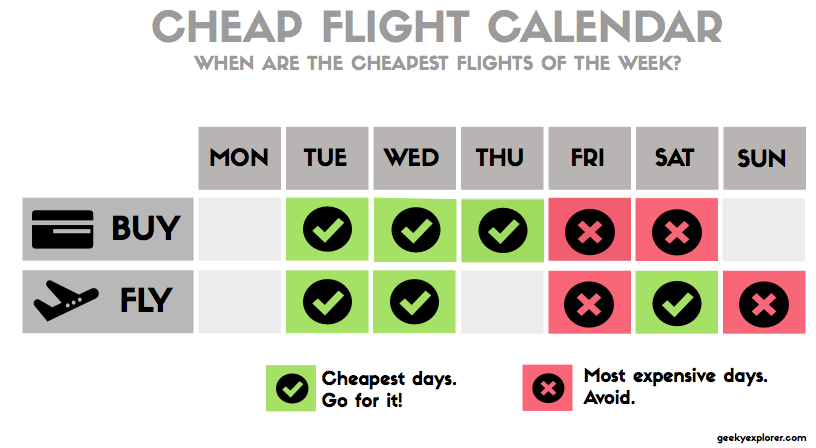 Alternatively, you can also sign up for a travel reward card with any of the available airlines. Some travel reward cards like the Chase Sapphire Preferred Card lets you earn up to 60,000 reward points for flight booking after spending a minimum of $4,000 in the first three months of your membership. That's a whopping $750 after redemption, which is enough to book a one-way flight to your travel destination. Compare different travel reward cards to get the best deals.
Check If It's Cheaper Paying In Other Currencies
This is a strategy that works that some travelers are not aware of. Before you book your flight, check if the flight price is cheaper in a currency that's different from your local currency. However, make sure you are paying with a card that is free of foreign transaction fees; otherwise, it would be an effort in futility.
Final Thoughts
That's it! Deploying any of the strategies above will not only help you save money, it will also save you the stress of jumping from one airline to another in search of cheap flight tickets.
And one more thing..
Did we leave out any technique that you have tested to save money on flights? Let us know in the comments.