Want to treat the love of your life to a nice romantic getaway in Michigan? Why not? After all, the beautiful state of Michigan is characterized by enchanting cities, villages, and townships with impressive natural landscapes, which makes it perfect for a romantic escape.
Whether you want to go on a honeymoon or it's your anniversary, or you just want to enjoy some time together with the one you love, the best romantic getaways in Michigan are exactly what you need to create romantic experiences you will never forget.
So, if you're ready, head on to Michigan with your sweetheart and prepare your minds for the most romantic getaway of your lives.
3 Best Romantic Getaways in Michigan
Chateau Chantal
The Chateau Chantal creates a perfect opportunity for relaxation and romance. If you and your sweetheart are looking for somewhere cozy with picturesque scenery, then this is where you want to be.
One of the perks of staying at this winery and inn is you get first-hand access to freshly made local wines. And we all know that a romantic getaway is incomplete without good wine.
At the inn, there's a wine-tasting room. You and your partner can go wine tasting or even join the wine boot camp.
Located on the Old Mission Peninsula, you get to enjoy a peaceful hike down the country roads, experience the beaches, and take a walk through the local venues and antique shops.
Return to the inn for a hot bath in your very own whirlpool tub, or head out to your private balcony and bask in the enchanting view of the waters and vineyard.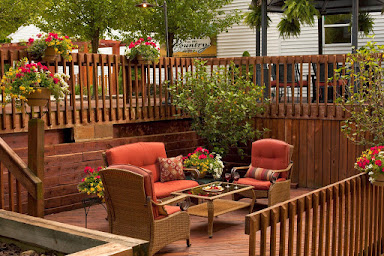 Castle in the Country Bed & Breakfast
Sometimes you just want to get away from the hustle and bustle of the big city and go someplace quiet, with the one you love, away from the rest of the world. At the Castle in the Country Bed & Breakfast, 65 acres of farmland separates you from all the noise you want to avoid. You get to spend some quality alone time with the love of your life, surrounded by nature's beauty.
There's a lot both of you can do together at this inn for more intimate bonding such as paddling in the castle paddle boat and strolling through the quiet paths around the castle.
There's the Royal Retreat Spa on the premises where you can both go to relax and be taken care of. Massages range from 60 to 90 minutes. And the Couples Chocolate Bliss Massage is something you both don't want to miss out on.
At the Castle in the Country Bed & Breakfast, you are sure to experience only the best romantic getaway ever!
Hilton Garden Inn, Ann Arbor
For those looking for a more luxurious option for a romantic getaway in Michigan, we present the Hilton Garden Inn, located at the heart of Ann Arbor. This town is where you find the University of Michigan. Full of life, fun, and art, Ann Arbor is one of the best places to be if you're looking to spice up your romantic life.
Book a room at the Hilton Garden Inn to enjoy excellent service that offers a combination of luxury and comfort. From its perfect location, it's very easy to access other parts of the town.
There is also a Romance Package. Upgrading to this package qualifies you and your sweetheart for room service that includes breakfast for two and champagne.
When you feel like stepping out of the hotel, take a walk through the town of Ann Arbor and get a feel of its impressive art and beauty.