Are you planning to visit Florida anytime soon and looking for the best places to stay when you arrive in the Sunshine state? Then you are in the right place. Florida and luxury go hand-in-hand; as such, you need to carefully consider the areas presented before you to fully explore the city. We categorize the best places to stay in Florida by interest, so you know which city is suitable for you based on your preferences. The cities outlined in this post are big and packed with tourists.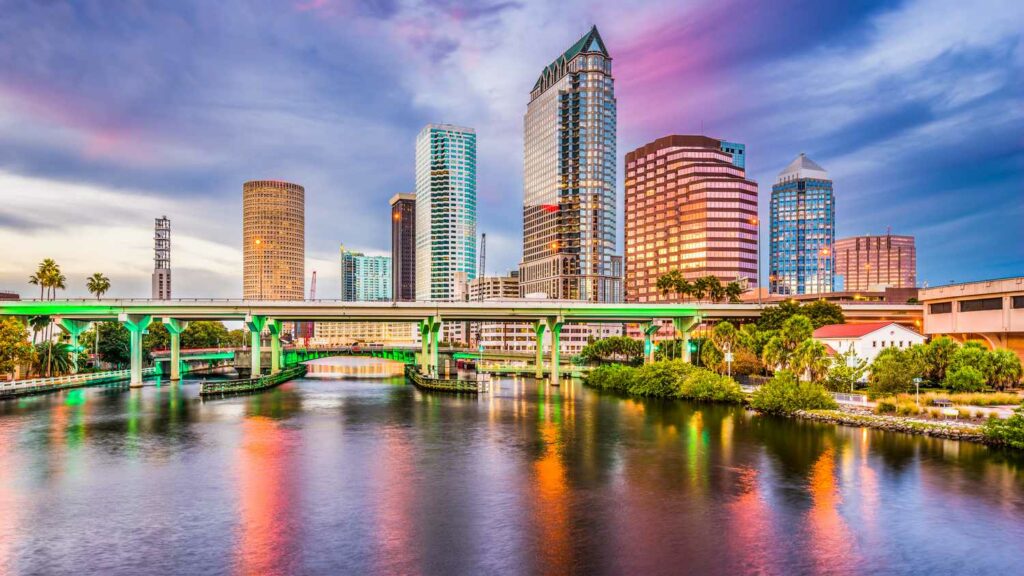 Are you ready? Let's go!
1. Miami – The Best Place To Stay For First-timers
If this is your first time traveling to the Sunshine State, then your best bet will be to visit Miami. Miami doesn't need much introduction. It caters to all types of tourists and has incredible beaches, fantastic nightlife, top-notch hotels, and holiday atmosphere. Whether you wish to enjoy a laid-back holiday or you plan a romantic getaway, the list of things to do in Miami is endless.
First stop? Of course, the South Beach! This legendary beach boasts incredible hotels and golden sands, which attract tourists and celebrities from across the world. You can take a ride to downtown Miami to see the pleasant sight of skyscrapers.
Things To Do In Miami
Here are some things you can do in Miami:
Have a drink at 1 Beach Club
Go for a swim in the historic Venetian Pool.
Visit the Freedom Tower in downtown Miami.
Explore the Art Deco Historic District
2. Tampa– The Best Place To Stay For Culture
Tampa has plenty of museums to explore; the area is serene for you to take pictures. But that's not all. You can visit Ybor City, a popular area in Tampa to party and have a good time. The area hosts a National Historic Landmark and many art galleries, which attract tourists from across the world. You can stroll to downtown Tampa to shop at some of the most luxurious shops and grab a bite to spicy foods at a nice restaurant.
Things To Do In Tampa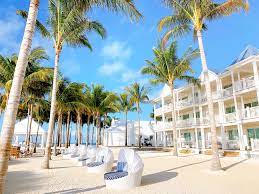 Here are some things you can do in Tampa:
Visit the Ybor City museum.
Check out the Florida Museum of Photographic Arts
Visit the Tampa Bay History Center to learn new things about the city.
Eat a Cuban Sandwich and relax at the Bush Gardens Theme Park.
3. Orlando – The Best Place For Families
If you plan to travel with your kids or partner to Florida, then you won't get it wrong by visiting Orlando. This central Florida area is known as the world's Disney capital and famous for its theme parks. Two of the most important theme parks that are found in Orlando include Walt Disney world and the Universal Studios; your kids will enjoy memorable travel experiences in these theme parks. There are also fun activities for parents to engage in. If you are in Orlando to relax, you can lodge at a luxury hotel in Thornton Park. This area is more residential than other places in Orlando.
Things To Do In Orlando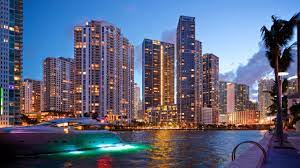 Here are some things you can do in Orlando:
Catch the fireworks show at Walt Disney World Resort in Celebration
Relax and spend some time at the Wizarding World of Harry Potter
Play games at MetroWest Golf Course
Visit Volcano Bay theme park to cool off during the hot days.
4. Florida Keys – Best Relaxation Place
You will love the amazing ambiance of Florida Keys if you are looking for a place to relax in Florida. Florida Keys features palm trees, white-sandy beaches, and lovely places to enjoy a laid-back holiday. This tropical destination has different islands or keys, which makes it suitable for tourists from across the world. Out of the 800 islands, the most popular island is Key West. Key West offers lots of fun things to do to keep you entertained. There are also exquisite hotels and restaurants where you can eat delicious foods and drink chilled beers. If you love adventure, then lodge at any nice hotel in the Key Largo area to enjoy scuba diving, snorkeling, and jet-skiing.
Things To Do In Florida Keys
Here are some things you can do in Florida Keys:
Join a private fishing charter tour
Explore the Fort Zachary Taylor Historic State Park
Have a drink at Tiki Bar in Key Largo
Join a dolphin watching tour in the Florida Keys
5. Naples – Best Place To Stay For The Beaches
If you have cravings for picturesque places, then Naples is the right place for you to stay. Naples is known for its world-class golf courses, laid-back atmosphere, and many sugary beaches. In fact, Naples is excellent for those who love to have fun on the beach all day.
Other Things To Do In Naples
Here are some other things you can do in Naples:
Play golf at Stonebridge Country Club
Catch a sunset near the iconic Naples Pier.
Swim and sunbathe on Lowdermilk Beach.